The short answer is absolutely.
The Cellferno CPE Series has been purposely designed to allow for easy integration into any network. Whether you want to use the Cellferno as an internet source (backhaul), if you want to attached it to a WiFi network, use it for remote monitoring or for internet backup (failover) the Cellferno CPE can fit into any application.
| | |
| --- | --- |
| Cellferno as Primary Internet Source | Cellferno as Failover |
| | |
A Typical Installation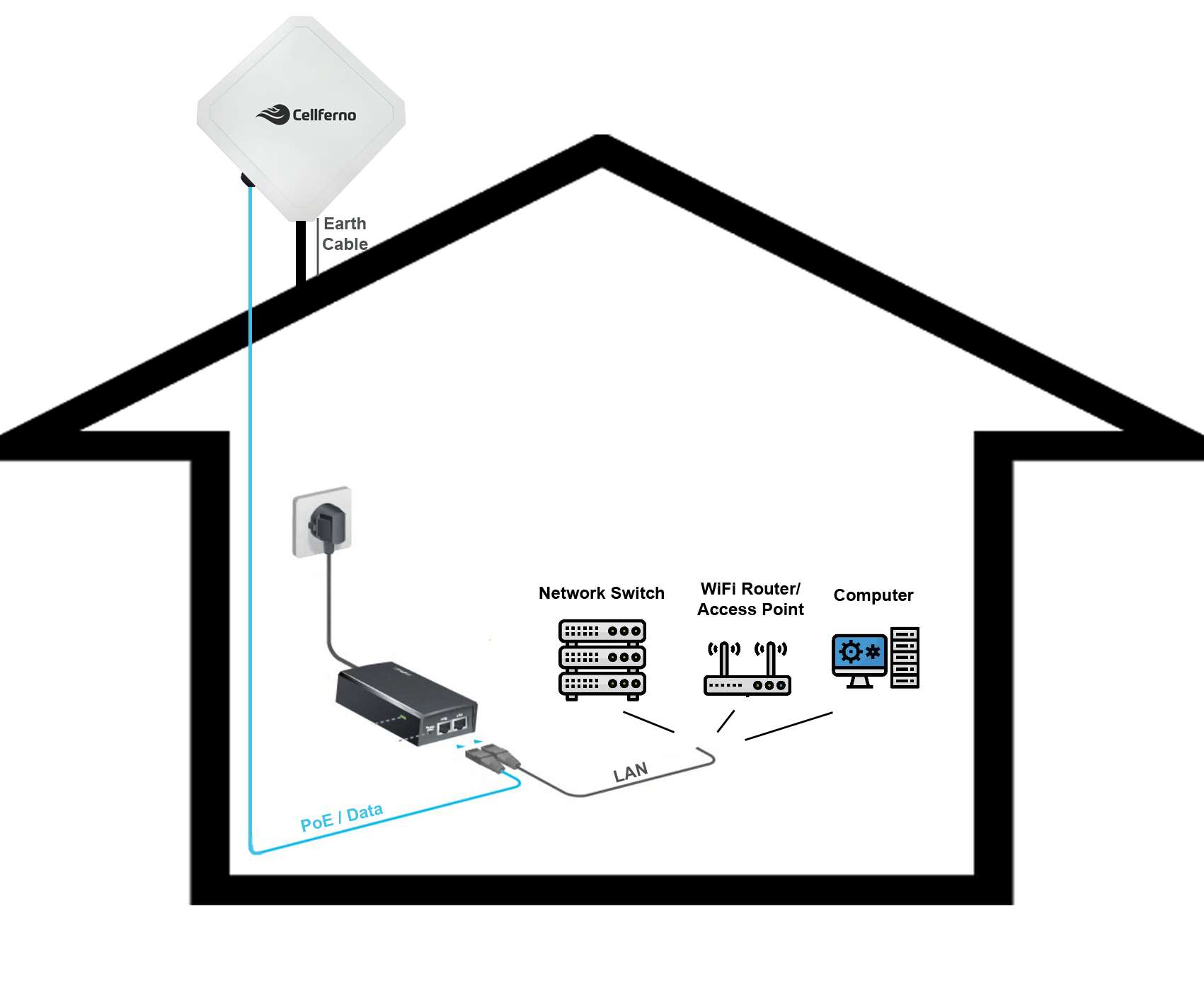 Think of the Cellferno as your very own (very small) DSL exchange. From there you run a cable from the CPE down to the POE injector (instead of running fibre from the street node to your house.) The POE injector supplies both power to the CPE and data via ethernet cable to your preferred network device. This ethernet data cable is essentially the "phone" cable you would typically run from your phone/ADSL wall outlet to your modem. The same principle applies here. Simply connect your device to your network as normally would and off you go....
Please note while it "should" be plug 'n play you may need to make a few small network changes to allow the Cellferno to do it's thing. Please be sure your are authorised to make changes to the connected network before contacting Powertec as you may be required to make IP address changes on your network.
(Powertec strongly advise the Cellferno CPE installation should only be performed by a licensed technician or authorised IT Representative fro your company.)