LED lights can be seen to different types of machines like computers, mobile phones and etc. Cellferno also has LED indicators as well to simply know the status of your unit.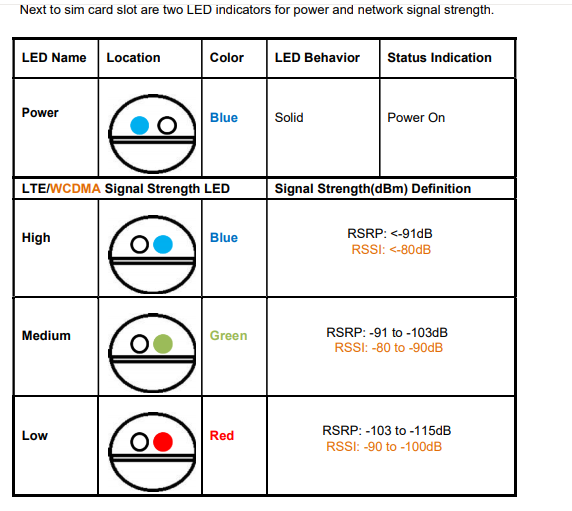 Flashing RED light could be triggered for below reasons:
1. Can not read the SIM
2. Can not attach to LTE/WCDMA networks.
3. The LTE module failed
Please login to the unit and perform below AT commands and send through the screenshots for further analysis.