The Access Point Name (APN) is the name for the settings a cellular device reads to set up a connection to the gateway between a cellular network and the public Internet.
Cellular networks read these settings in order to generate an IP address and connect to the correct secure gateway.
As like Cellferno, most of the cellular devices has the APN setting is set to 'Auto' by default and basic SIM cards can automatically connect to the right APN when registers with the network.
But for special SIM cards like Corporate use or IoT, the user needs to manually set up the APN provided by the carrier.
To set up the APN on Cellferno, please go to Network Settings->Mobile Internet->WWAN Setting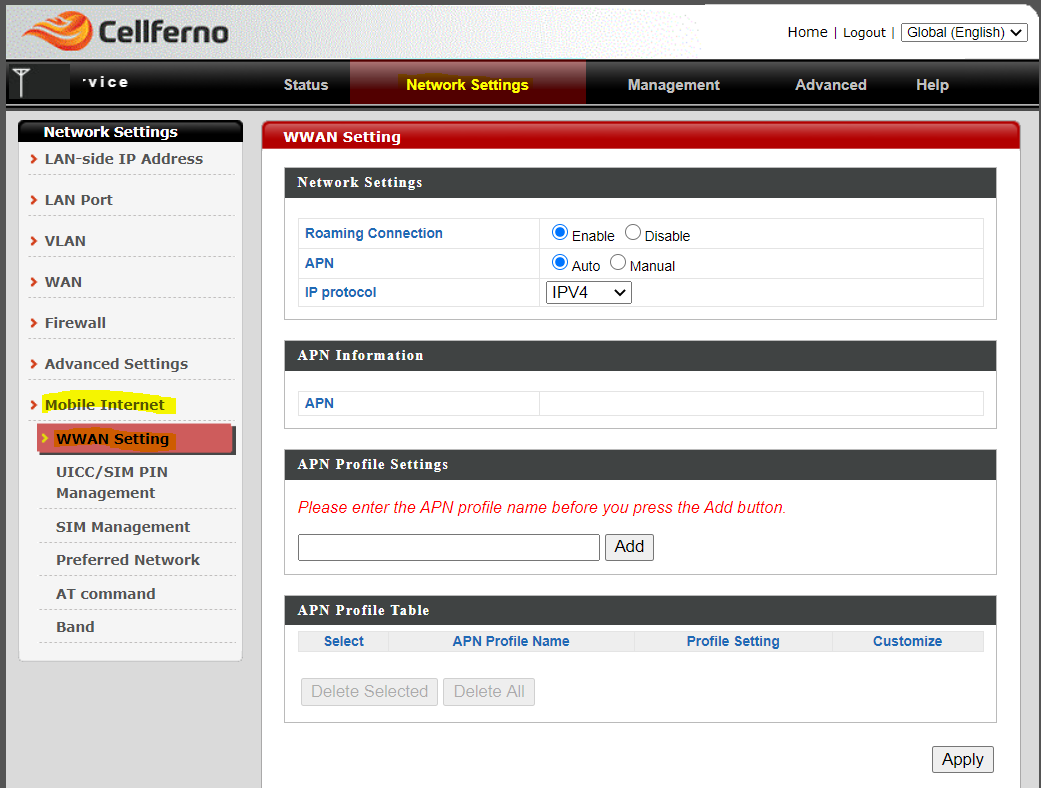 Under APN Profile Settings, type a name for the APN profile and Click the 'Add' button to create the APN profile
The new profile will show up in the APN Profile Table, click 'Edit' to go to the settings page.
In the Edit APN Profile List section, type in the APN, User Name & Password provided by the carrier then click 'Apply'.
Now from the Network Settings section select APN to 'Manual' a Profile Selection field will show up, select the desired profile for your connection. Then click 'Apply'
Cellferno will reboot automatically to apply the configuration.