To access or configure Network devices, we normally use our laptop or Desktop Computer. And to do that we need to make sure the IP address of the computer is under the same Subnet as the Network device.
For an example:
If an internet router is on IP address "192.168.0.1". The computer needs to be on "192.168.0.XX" (X could be any number from 2-254)
Below is the step by step instruction on how to change the IP address for Windows 10 computer.
Click the "Start" menu and choose "Control Panel".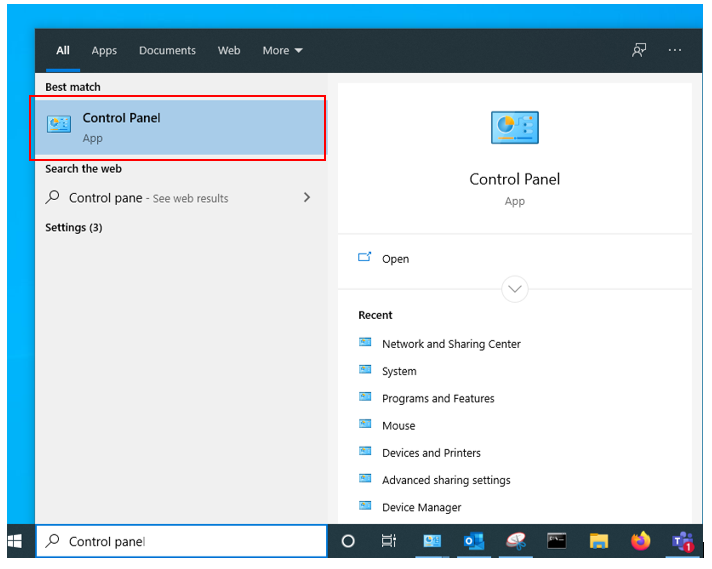 From the Control panel window, click "Network and Sharing Center".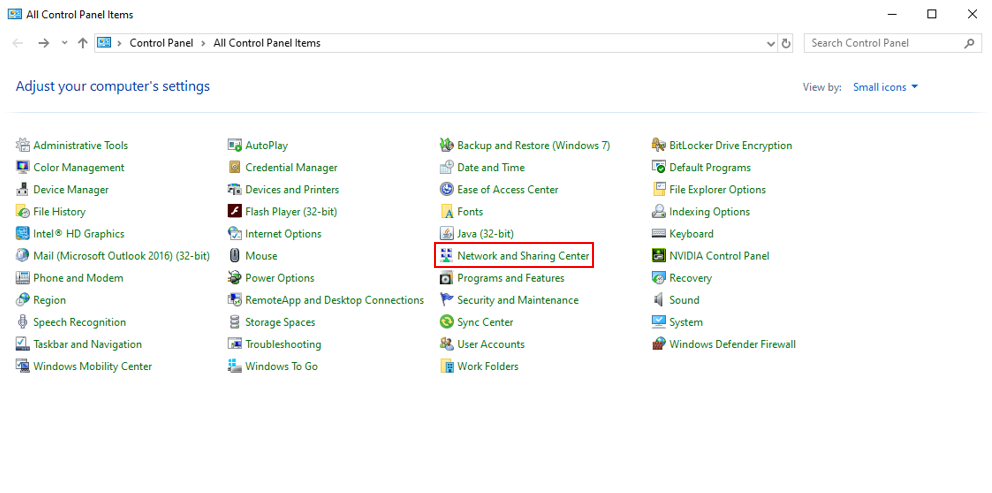 Click "Change adapter settings" from Network and sharing center window.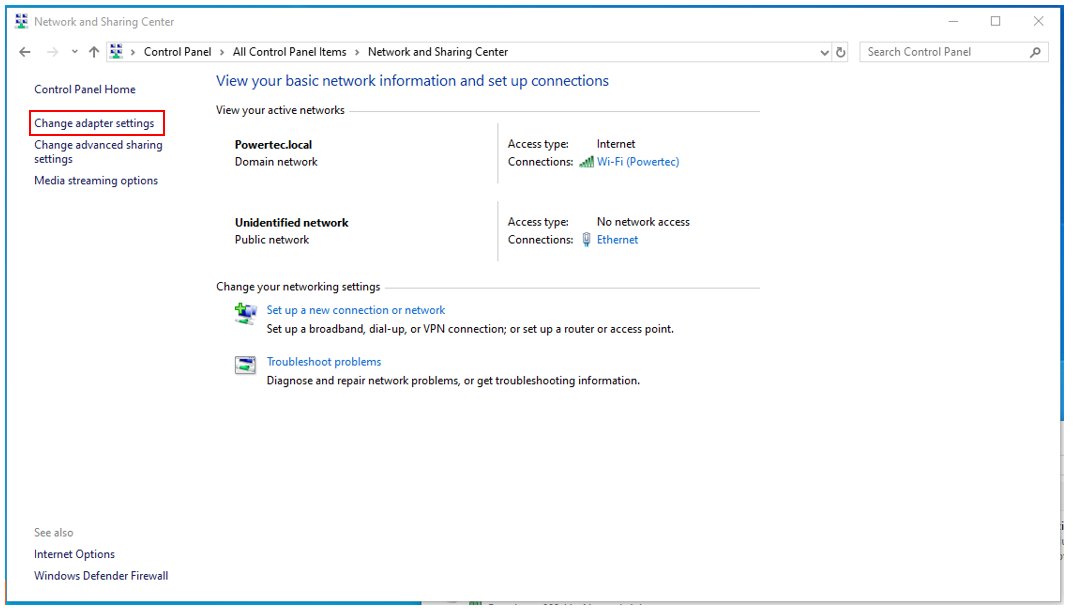 Right click on the "Ethernet" or "Local Area Connection" whichever is plugged and showing active. Then select "Properties"

Clicking properties it will pop up the Properties window.
Mark the "Internet Protocol Version 4 (TCP/IPv4)" and click "Properties".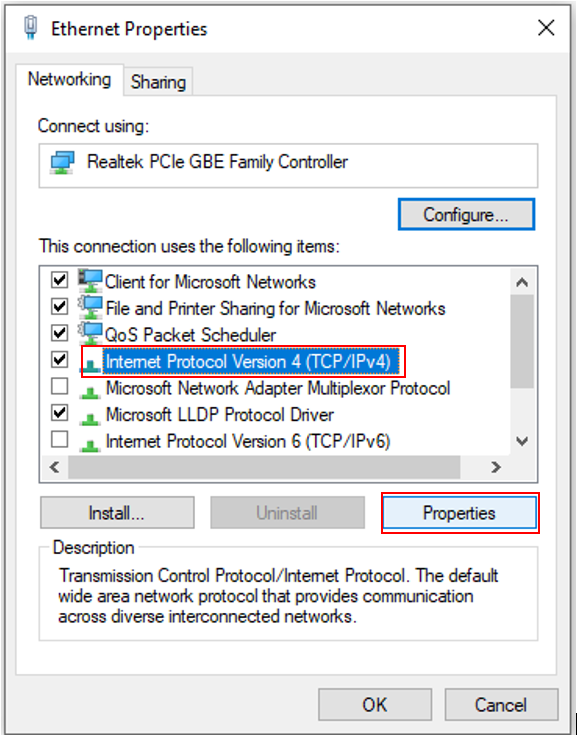 In the properties window, Type in an "IP address". Ensure it is under the same subnet as the network device you like to login.
Using the default "Subnet mask" (default: 255.255.255.0)
Keep the "Default gateway" as Blank.
Keep the "Preferred DNS server" Blank also.
Click "OK" when you finish setting and close the Window.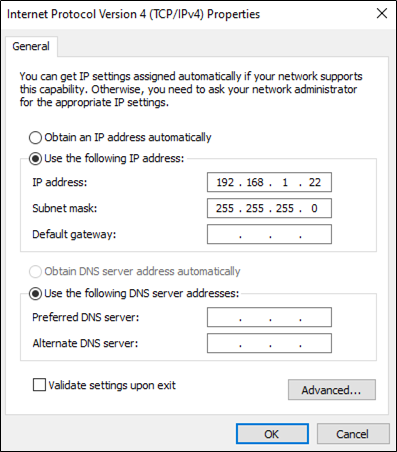 Click "OK" on Ethernet Properties window as well to complete the change.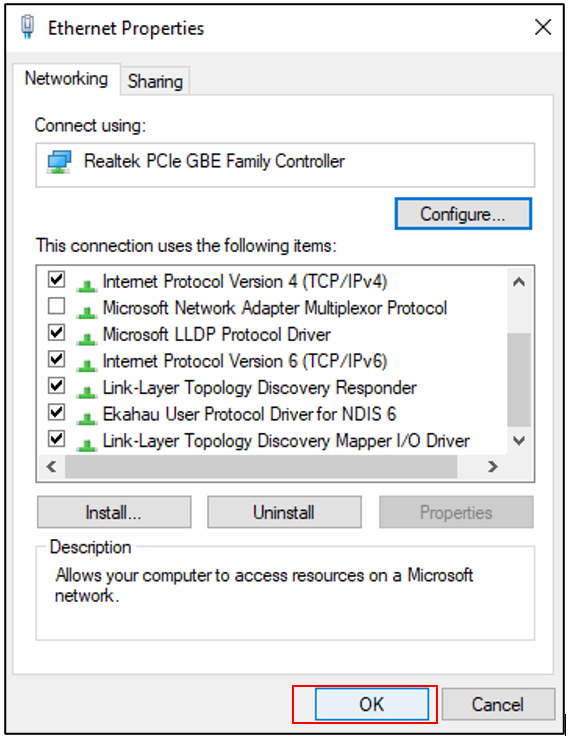 For more information please open a ticket following Create a ticket.
One of our support members will get back to you.