Cel-Fi Wave has an antenna Positioning Test tool for all GO stationary and PRO units connected to a directional antenna. The tool helps the user to find the best direction to point the antenna.
- Install the Wave app "Installing Cel-Fi Wave"
- Go to the Settings page and open the Antenna Settings section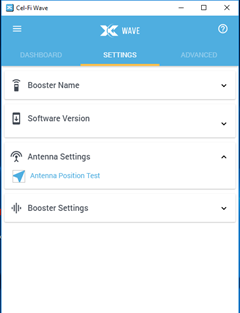 - Go to the Antenna Positioning Test page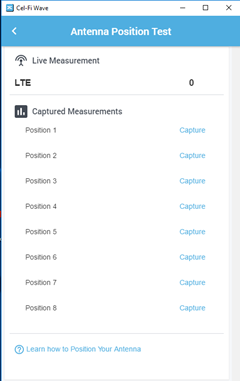 Testing process
-User need to rotate the antenna in 45-degree increments and capture real-time performance data for each position.
-If tower direction is known then the user can try to run a test for those as well.
-Each test takes around 90sec to complete and then records a score.
-After testing all possible direction, the position with the highest score is the best to point the directional antenna.